We are excited to announce a brand new feature that will take your experience with existing customers the next level. We have been working tirelessly to develop this new feature, and we can't wait for you to try it out.
We know that repeat customers is central to your business, as such we've introduced the new clone button feature.
Our objective for creating this button is to allow you to create complex multi part applications, streamline your client's future application by giving you the opportunity to cloning the last application you have.
We've gone one step further and allowed you to choose which parts of the fact find you'd like to copy across.

Cloning Process
Step One:
Navigate to the deal you'd want to clone, select the menu from the options icon and click clone.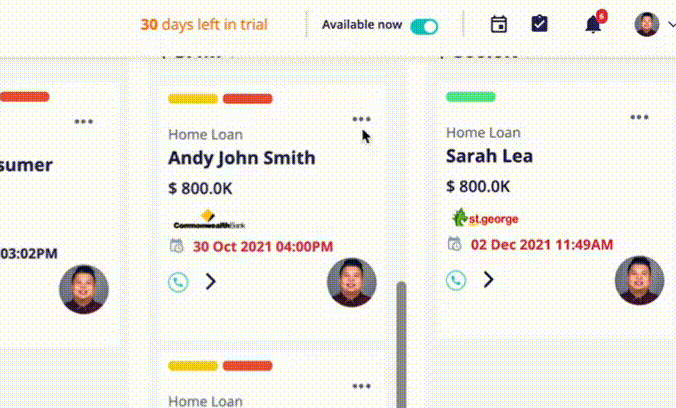 Step Two:
Validate and reconfirm the client's contact details and select the options that you want to duplicate to the new deal.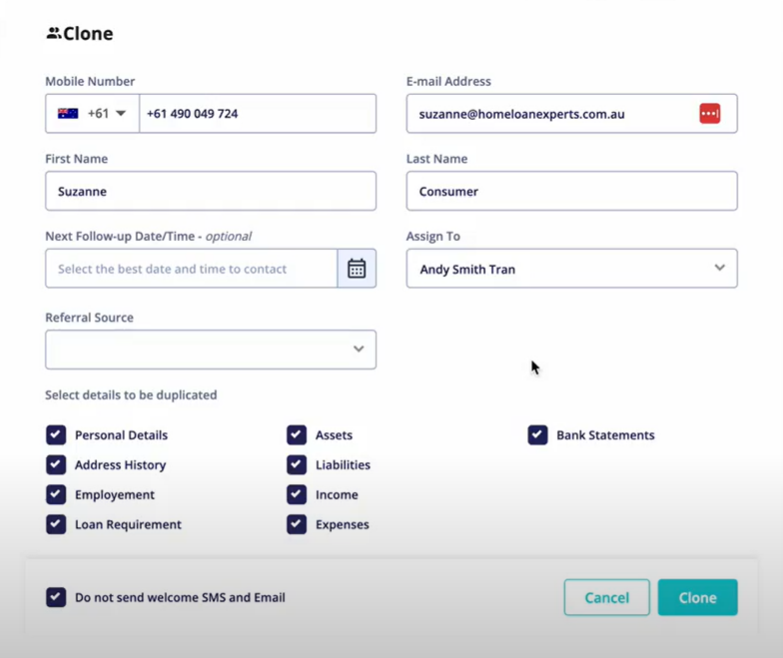 Once cloned, you'll end up in the newly cloned application. You can also see the deal under the "New" Column of your pipeline.
Pro Tip:
Do not sent welcome SMS and Email is checked by default, handy when it comes to multi part applications. But you would want to uncheck this option to send the client an updated credit guide if it's been more than a year since your last application!


We believe that the Clone button feature will not only simplify your workflow but also help you provide a better experience for your customers. We can't wait to see the impact it will have on your business.


Thank you for choosing our platform as your partner in success. If you have any questions or feedback, please don't hesitate to reach out to our customer support team at support@effi.com.au