Customers will get access to the consumer portal where they can fill in their fact find and also upload their documents (payslips, licence, medicare, etc) and bank statements.
Effi Pro comes with unlimited bank statement collection via illion (bankstatement.com.au). If you are using Effi Lite, you will have access to the unlimited electronic bank statement collection tool, however, if you have an existing illion account, you can integrate it into Effi.
The screen below will appear when your customer gets to the bank statement screen. Once they read the terms and conditions and agree, they will be taken to another screen to enter the bank name.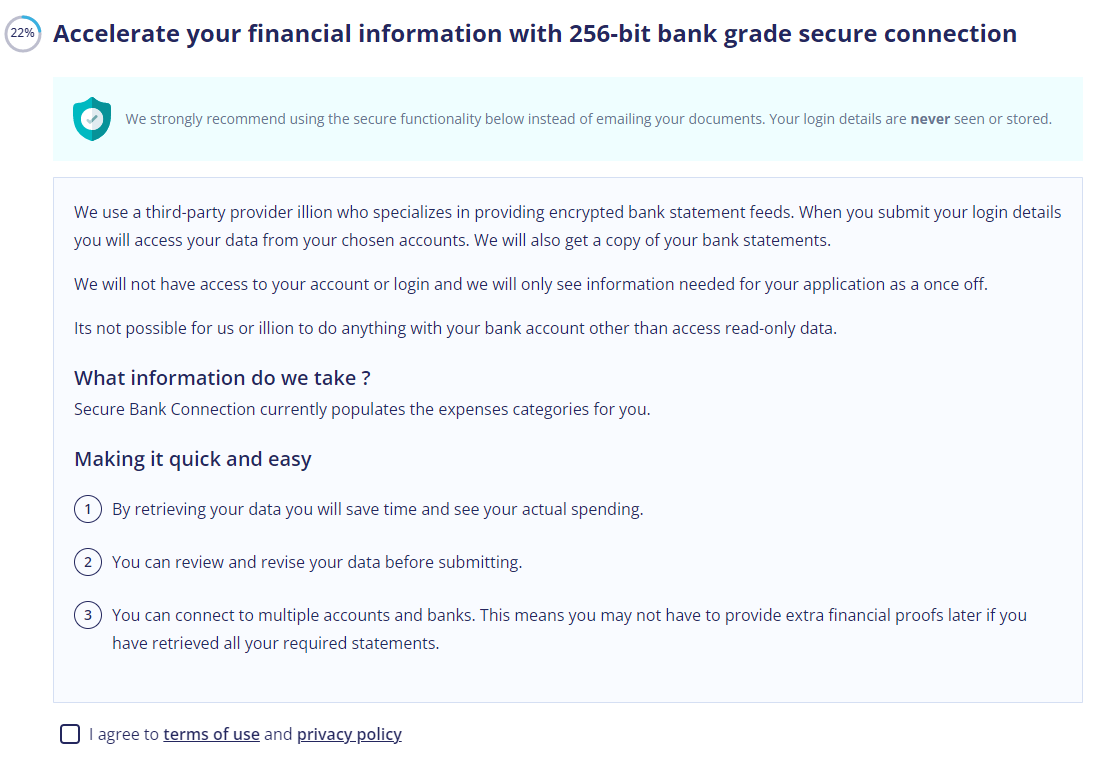 Your customer can enter in as many bank accounts as they like to capture the statements. This collection tool is completely safe and confidential as we do not store any of the customers banking details onto the system apart from their bank statements.