1) Find the applicant that you would like to add secondary applicant to.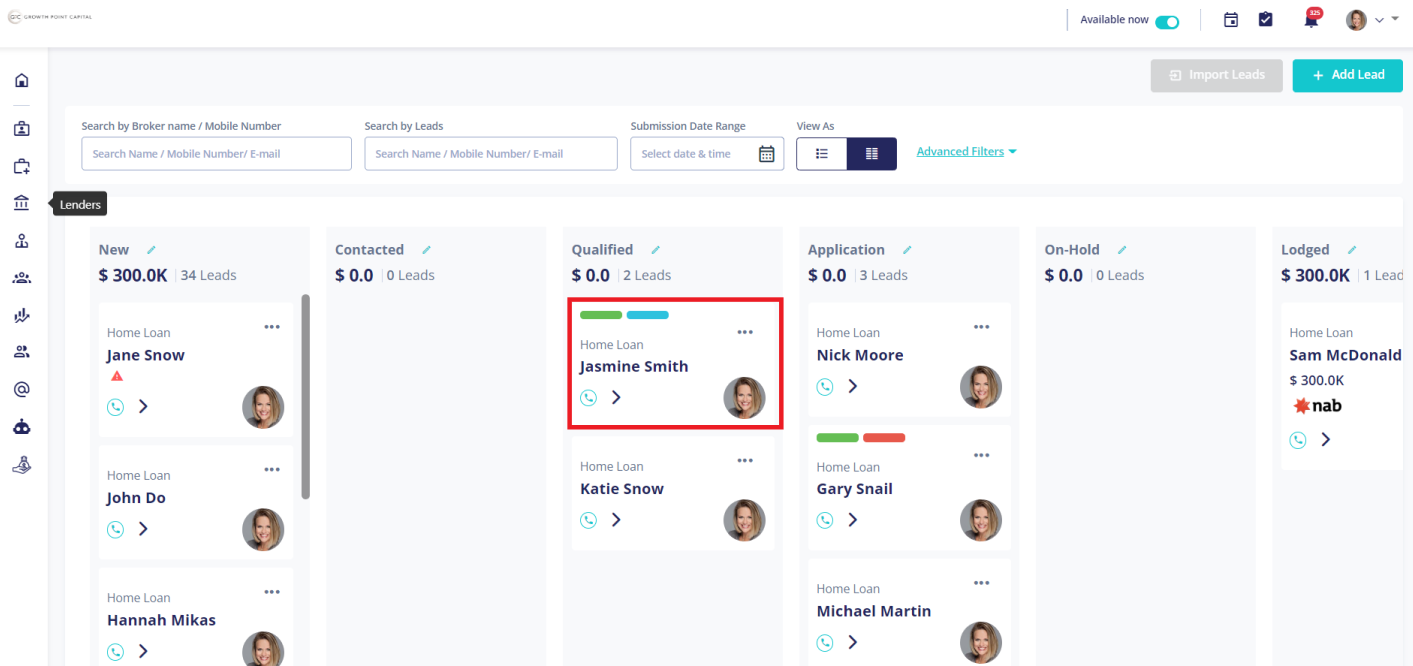 2) Go to Client Profile.
3) Click + Add Applicant.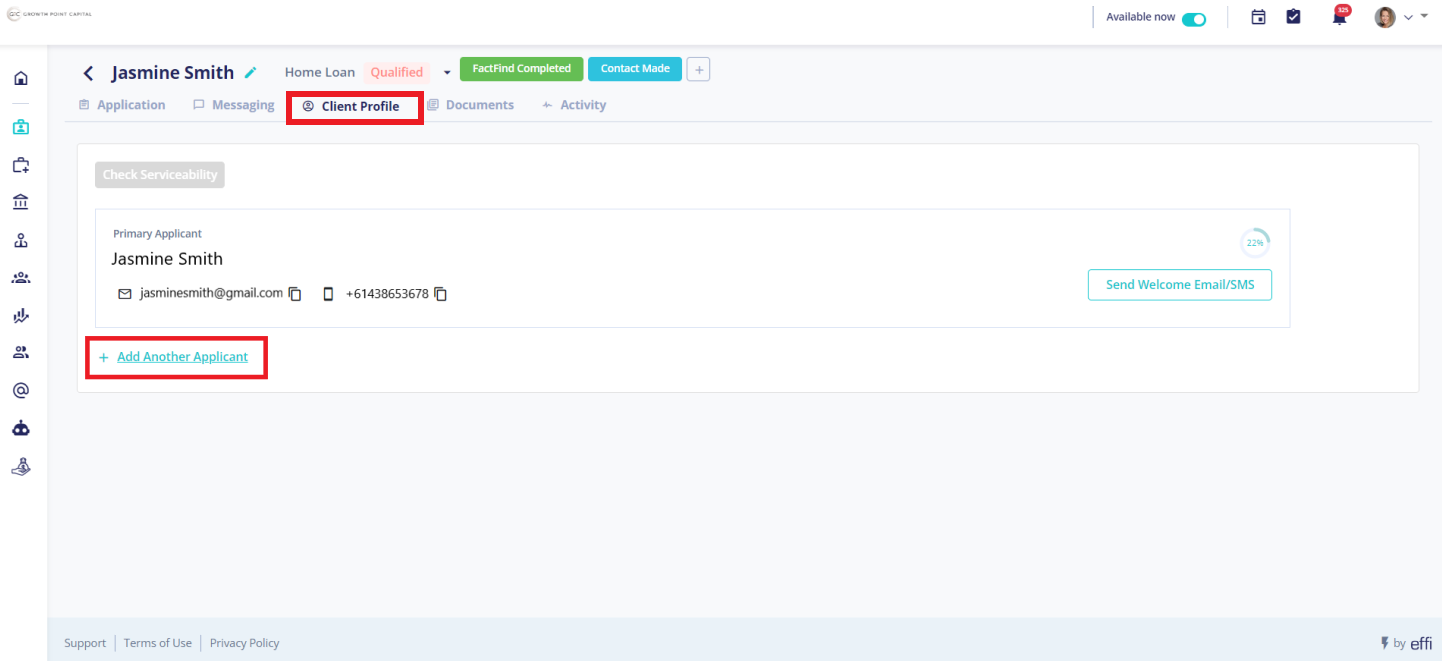 4) Fill in the First and Last Name.
If you would like the secondary applicant to complete their own fact find then please click the Invite applicant button and you will be asked to provide an email address and phone number. Click Add Applicant and the secondary applicant will receive an invite to complete their details.
Alternatively, if you do not click the invite applicant button, the secondary applicant will still be added but they will not get access to your consumer portal. The main applicant will need to fill in all the information.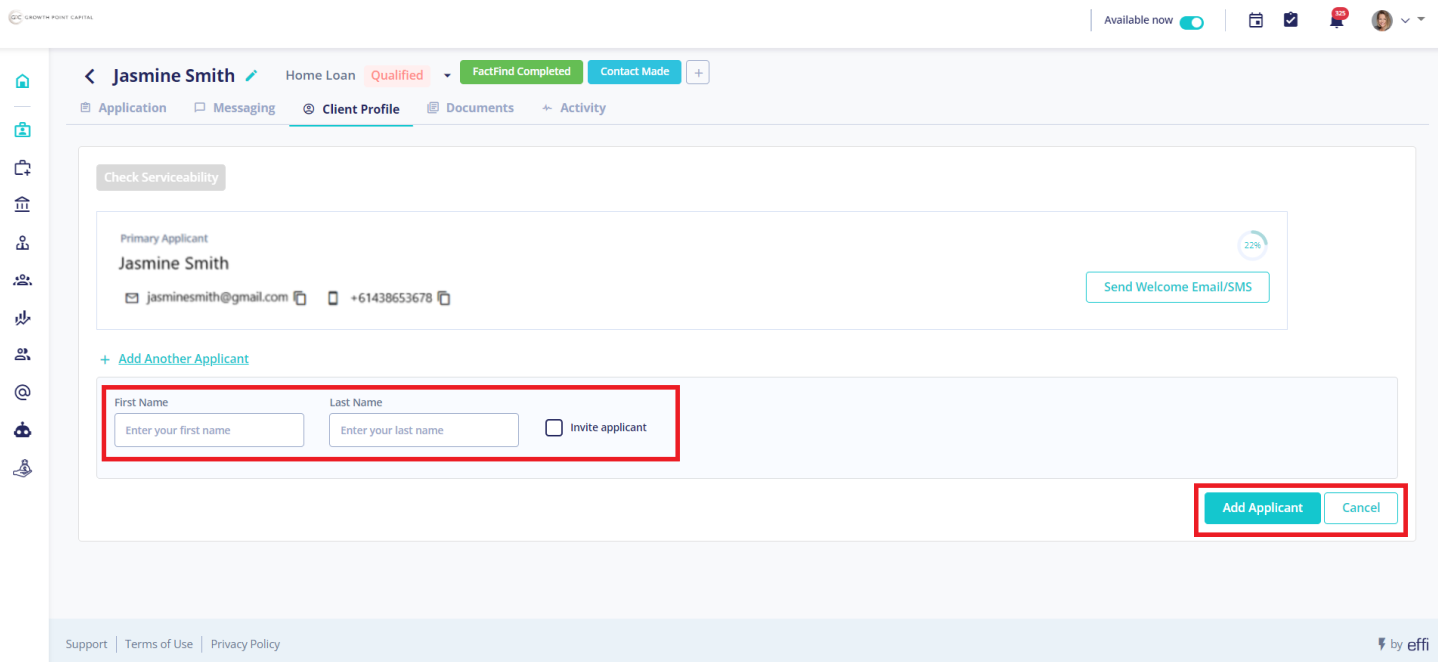 5) You can click + Add Another Applicant if you have more customers going on the application.
If you have any questions, you can contact us at support@effi.com.au.