1) Click on the Client logo.

2) You will see two buttons to the top right called Import Clients and Add Existing Client.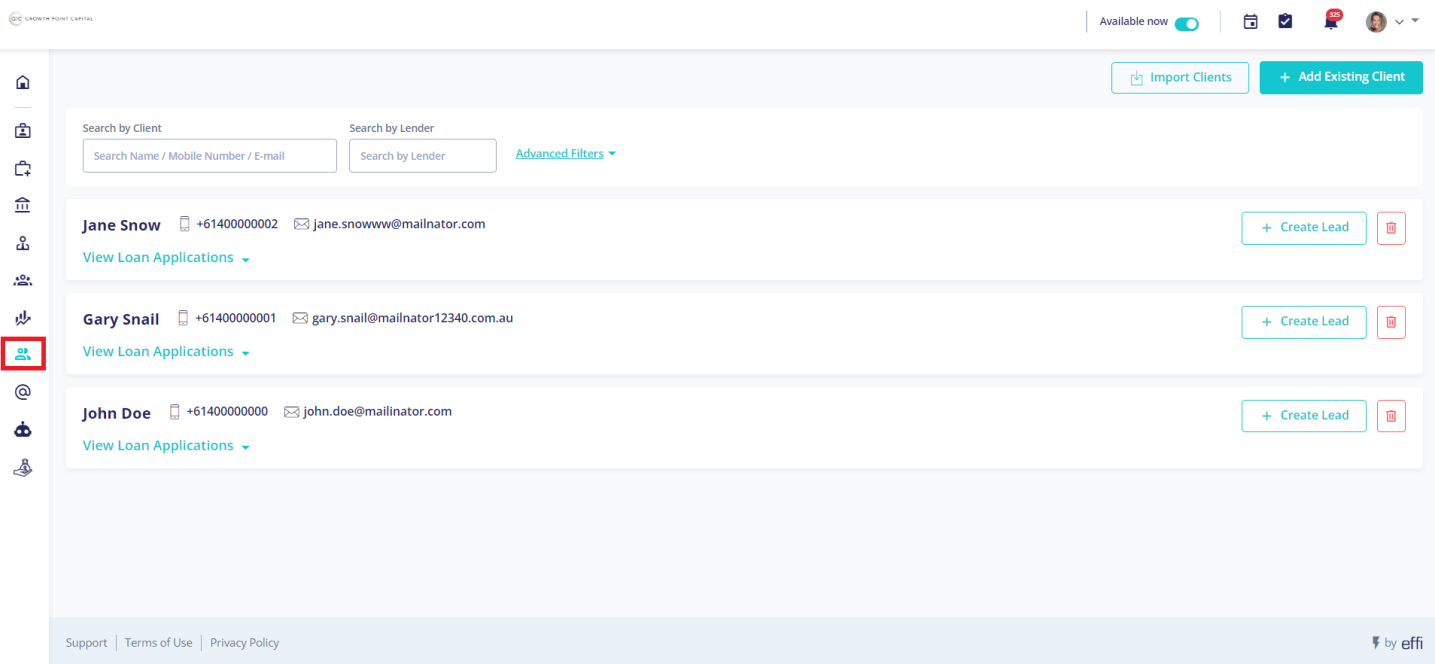 3) Importing clients will require a CSV file with the following information:
First Name
Last Name
Phone Number
Email Address
Loan Amount
Loan Type
Settlement Date
4) You will be asked to map the fields.
If you are wanting to add your existing clients manually, follow the steps below:
1) Click + Add Existing Client.
2)Fill in the fields.
3) Click Add.