Your response time is calculated based on the last two leads that were added into Effi and actioned by you.
To manage your response time, please ensure you add in a note once a lead in added in your queue and also continue to update your lead via the Note/Task section.
Your response time is also shown on high traffic websites for customers to view (only if you purchase appointments/leads from Effi).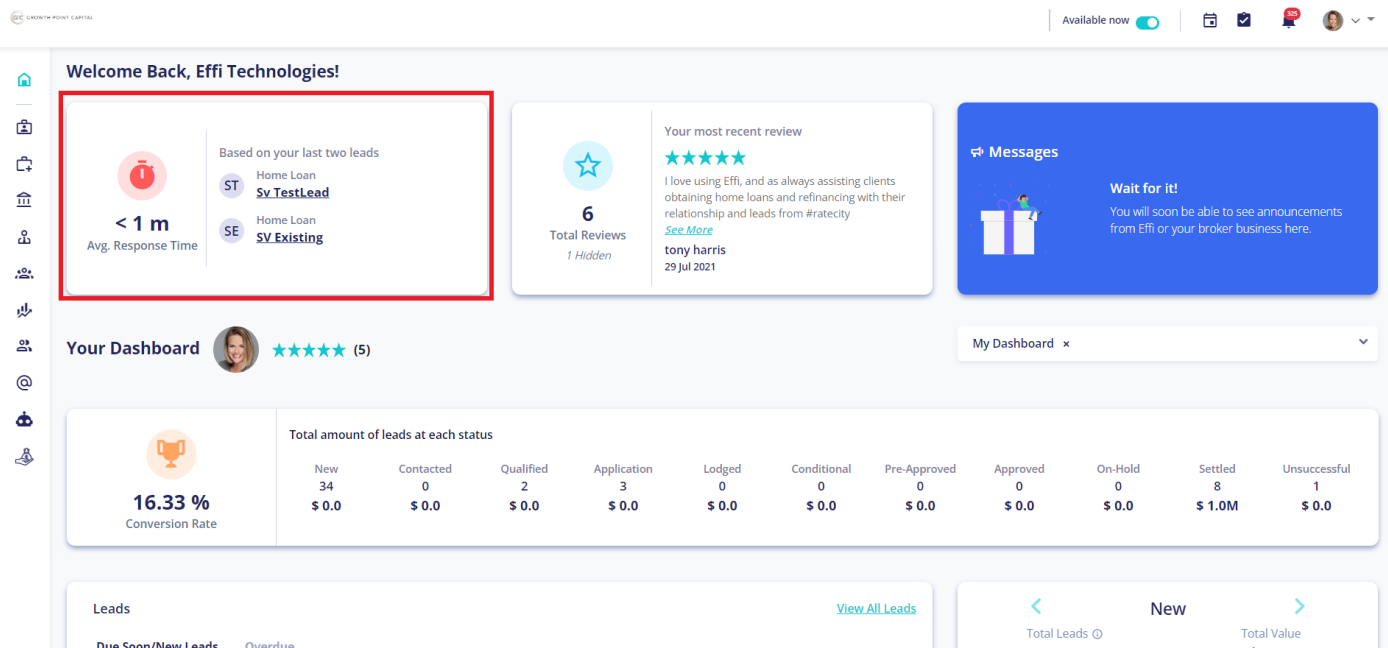 If you're unsure on how to add a note on the broker portal, click here for instructions: How do I add a note for myself on a lead?