1) Log onto Effi and click on the leads icon.
2) Click 'Add Lead' on the top right hand corner of the page.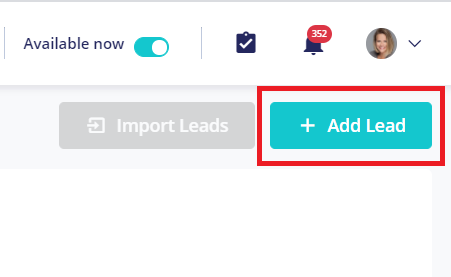 3) Fill in the contact details and enquiry details.
If you do not know the loan enquiry details, you can leave this out as it is optional.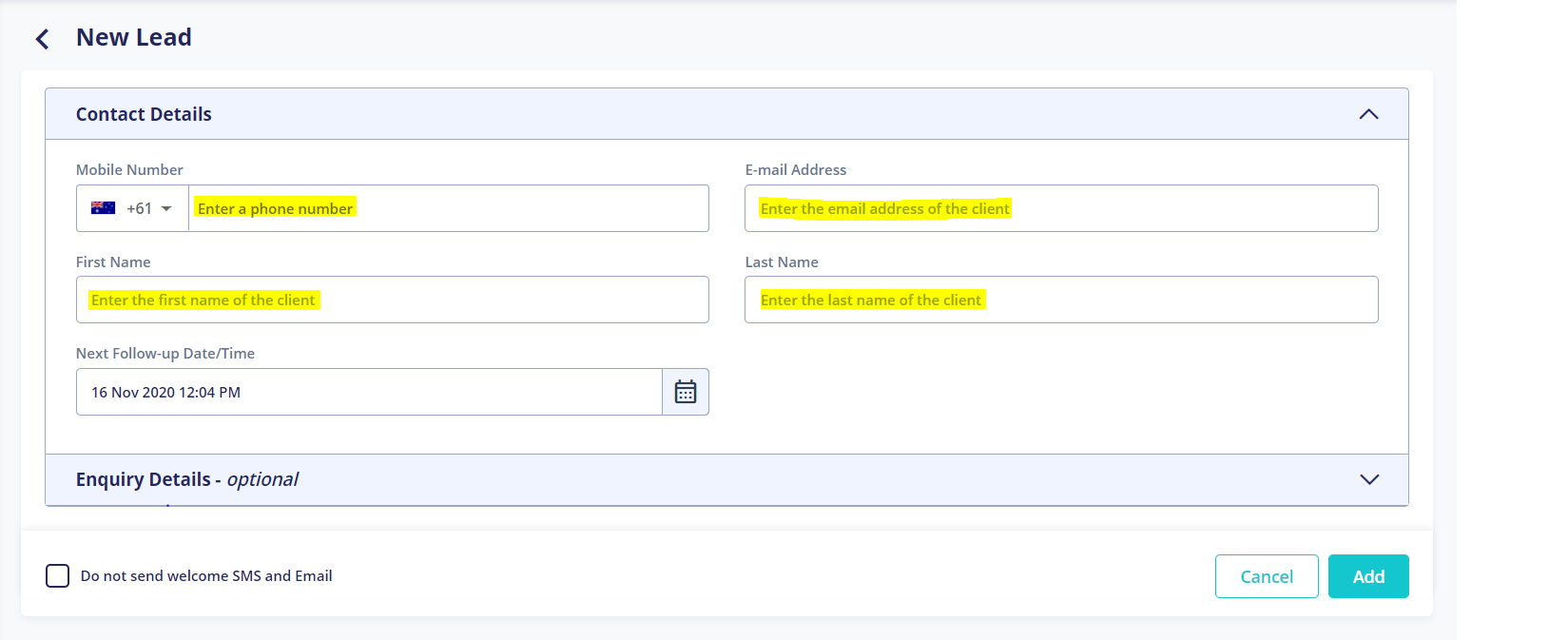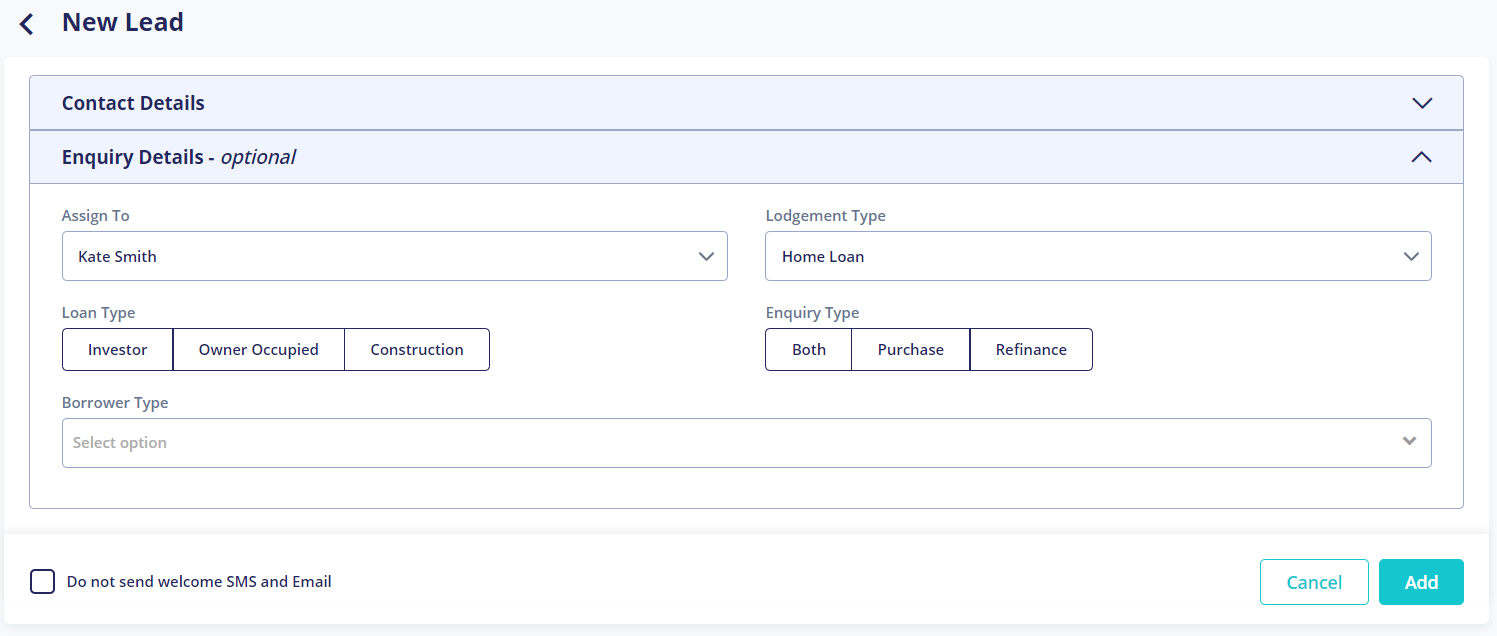 4) Decide if you want the Welcome SMS and Email to be sent to your customer.
The Welcome SMS and Email is a welcome message that is sent to your customers asking them to log onto your consumer portal to complete their fact find and upload their bank statements.
If the customer is not ready and lead needs to be nurtured, you can choose to exclude the welcome SMS and Email from being sent. This can always be sent at a later stage by accessing the lead details and clicking on 'Send Welcome SMS and Email'.