1) Log into the broker portal and go to Leads.
2) Find the lead that you want to update and click on Manage Lead.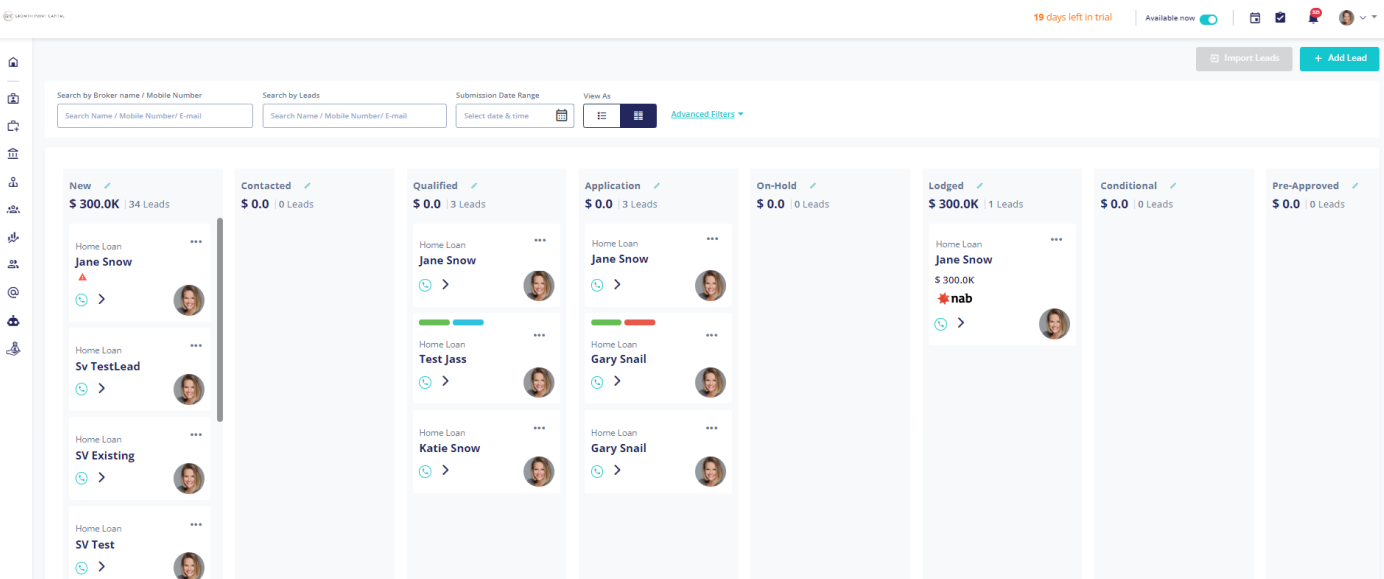 3) On the right side of the Application page, there are three status icons that you can select.
(Choose the status that is most applicable to the lead)
New - A new lead has been assigned in the system.
Contacted - Broker has made contact with the customer.
Qualified - Applicant is proceeding, pending more information such as fact find, bank statements and documents.
Application - Applicant has provided fact find, documents, and bank statements. Application is being prepared.
On-Hold - Applicant is not proceeding right now but maybe at a later stage.
Lodged - Application has been logged to a financial institution for assessment, waiting for outcome.
Conditional - Application is being assessed and approved with conditions.
Pre-approved - Conditional approval has been given and a letter has been issued to the customer.
Approved (Conditional) - Application has been approved but there are conditions that need to be met prior to being unconditionally approved.
Approved (Unconditional) - Application has been approved, there are no outstanding conditions to be met.
Close (Settled) - Application was successful and loan has settled.
Close (Unsuccessful) - Application was unsuccessful due to criteria not being met.
Alternatively, using the kanban view, you can drag and drop the deals into the next stage,