Effi allows you to send SMS messages and emails to your customers from the broker portal. Messages are sent and received instantly, making it easy it interact through our chat.
SMS messages are sent from Effi's virtual number by default. If you wish to send SMS from your own number, the service will cost $9 month (excl. GST).
Please note: By activating your own number to send SMS, you will not see replies from clients in the Effi platform.
1) Log into the Effi Broker Portal and go to home page: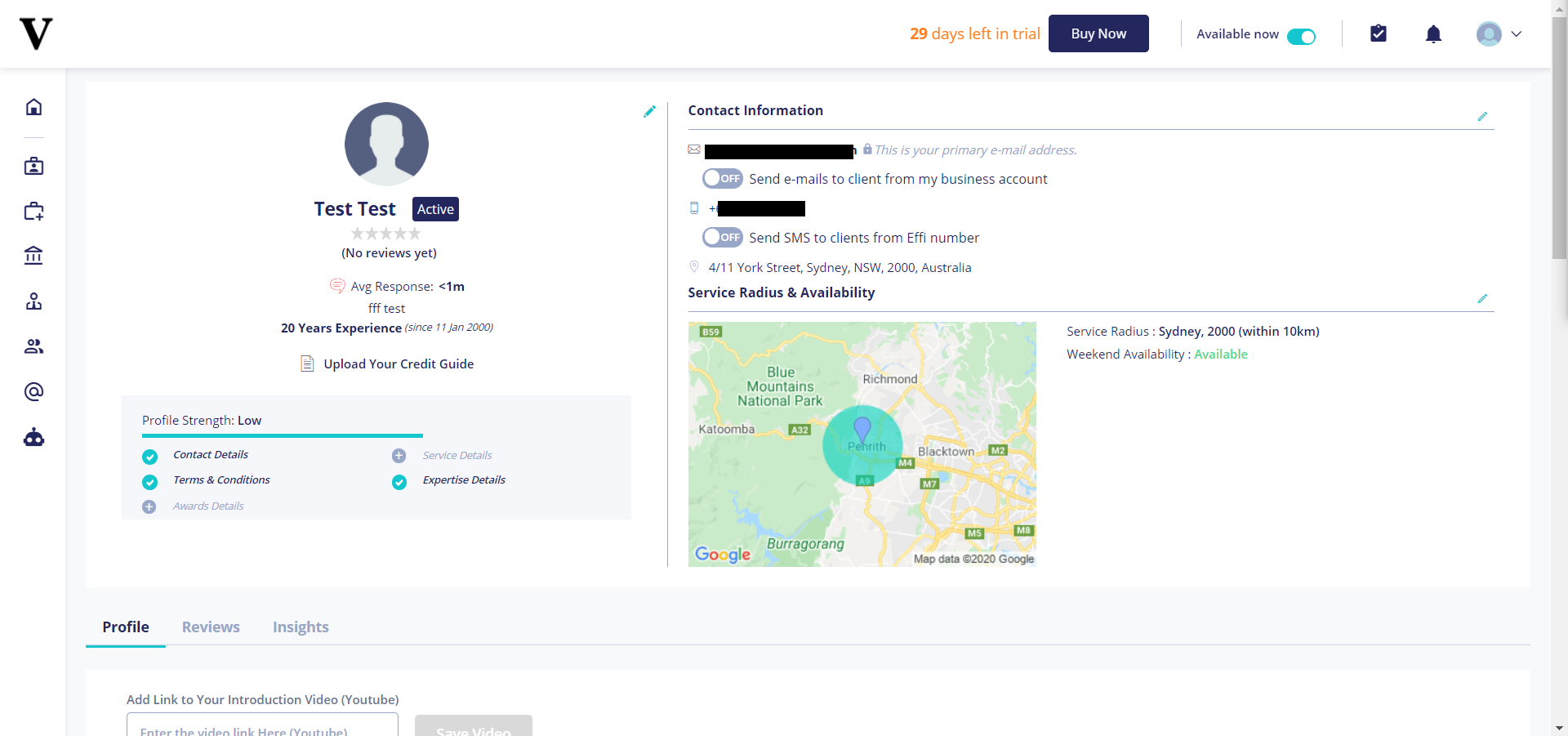 2) Switch the toggle under your mobile number to ON: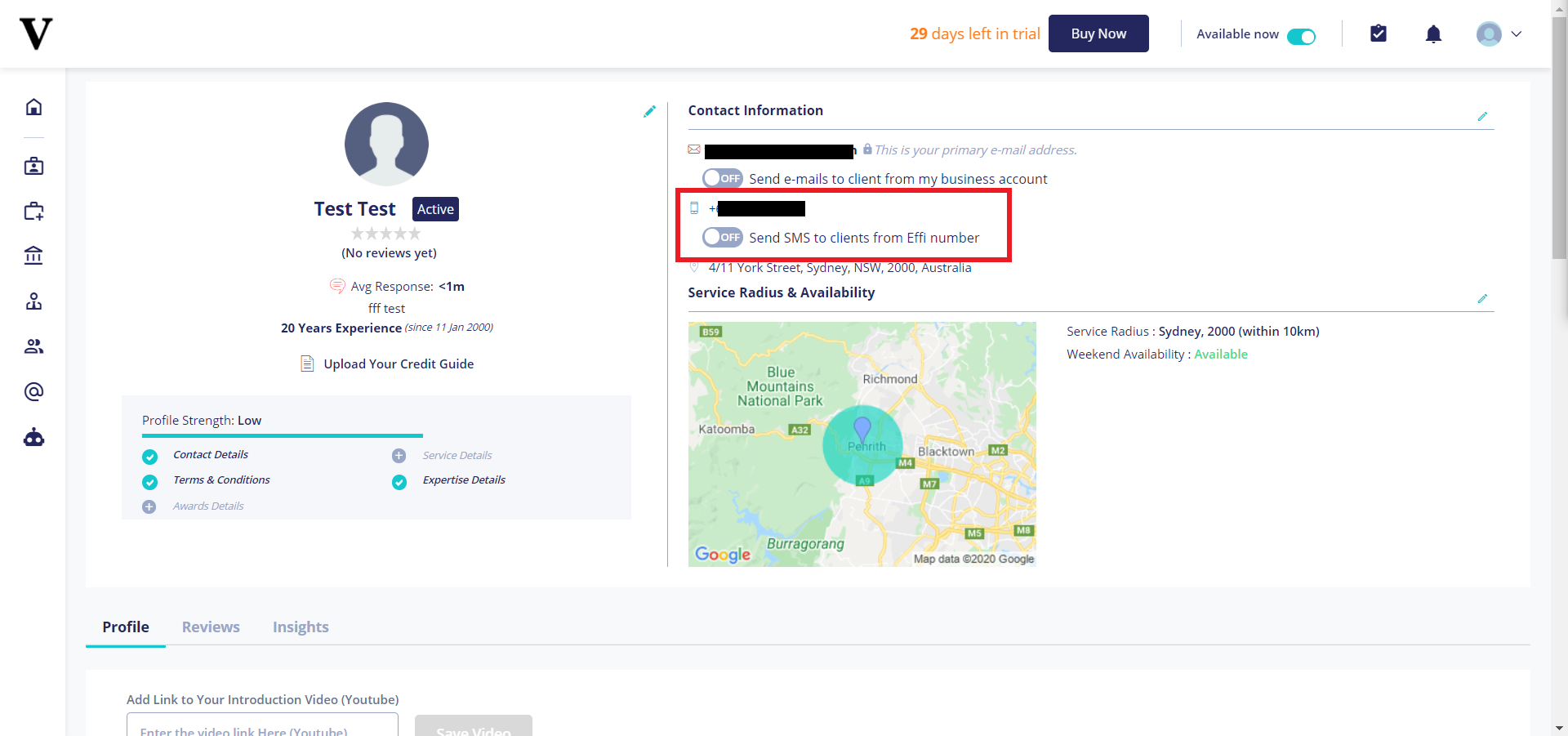 3) Once you toggle it from OFF to ON, a message will appear for you to Pay and Activate. (If you have already paid, it will not ask to you pay again as you are already subscribed).