2) Find the lead that you want to request the bank statements from.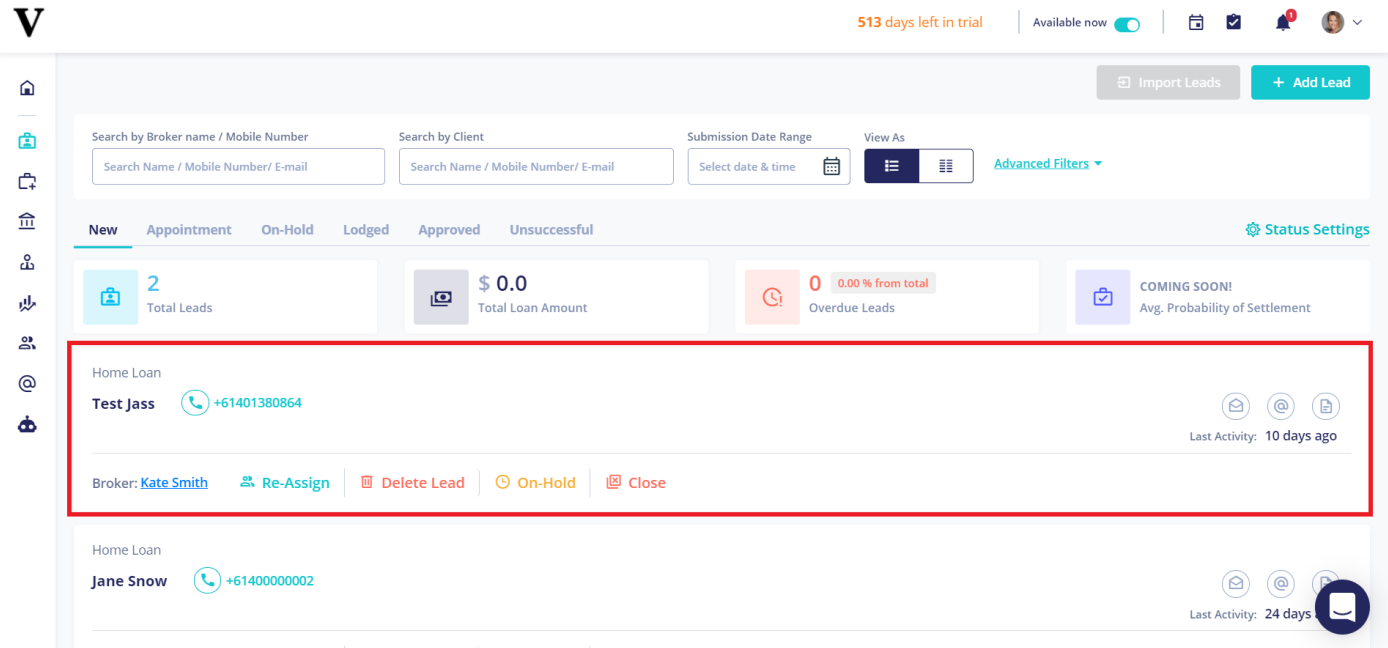 3) Click on the Documents tab.
4) Select Bank Statements.

6) Set the Time Period - 3, 6 or 12 months worth of bank statements.
7) Go back to the previous screen once you have selected the period and click
8) Select the name of the applicants that you would like to request bank statements from and select from the following option.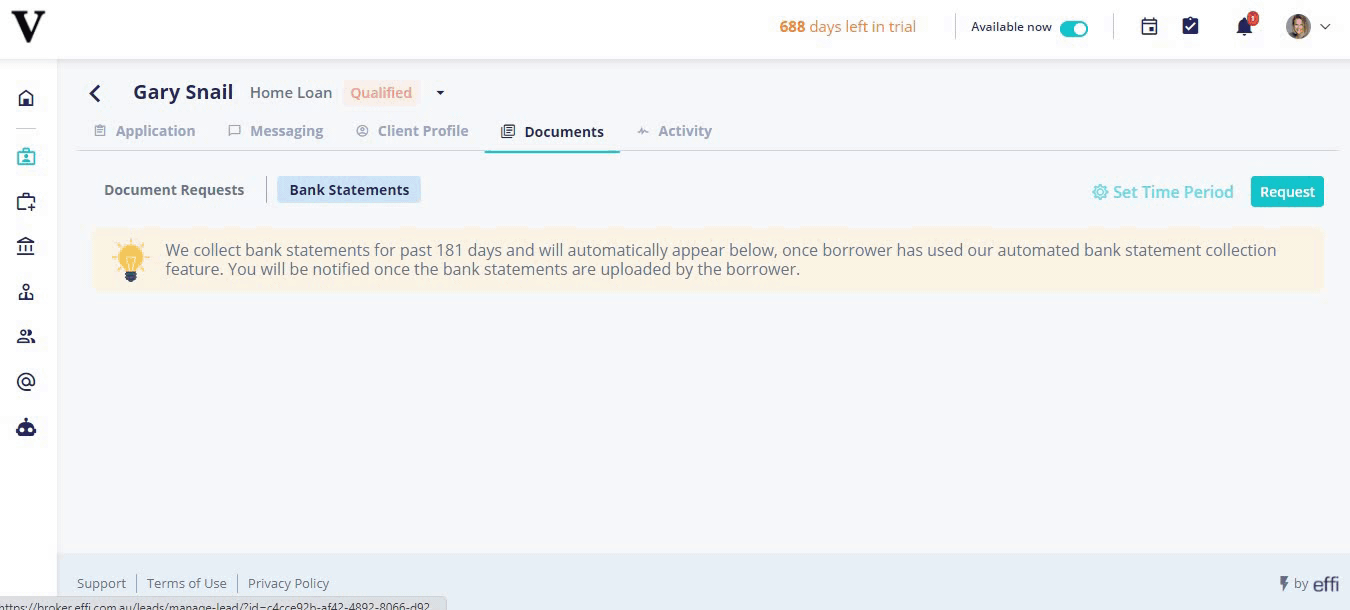 NOTE: Effi lite does not include email automation and electronic bank statement collection. You can bring your own Illion account into Effi.