1) Log into the broker portal and go to Leads.
2) Find the lead that you want to send the Welcome SMS and email.
3) Click on Client Profile and then click on Send Welcome SMS and Email next to the client name.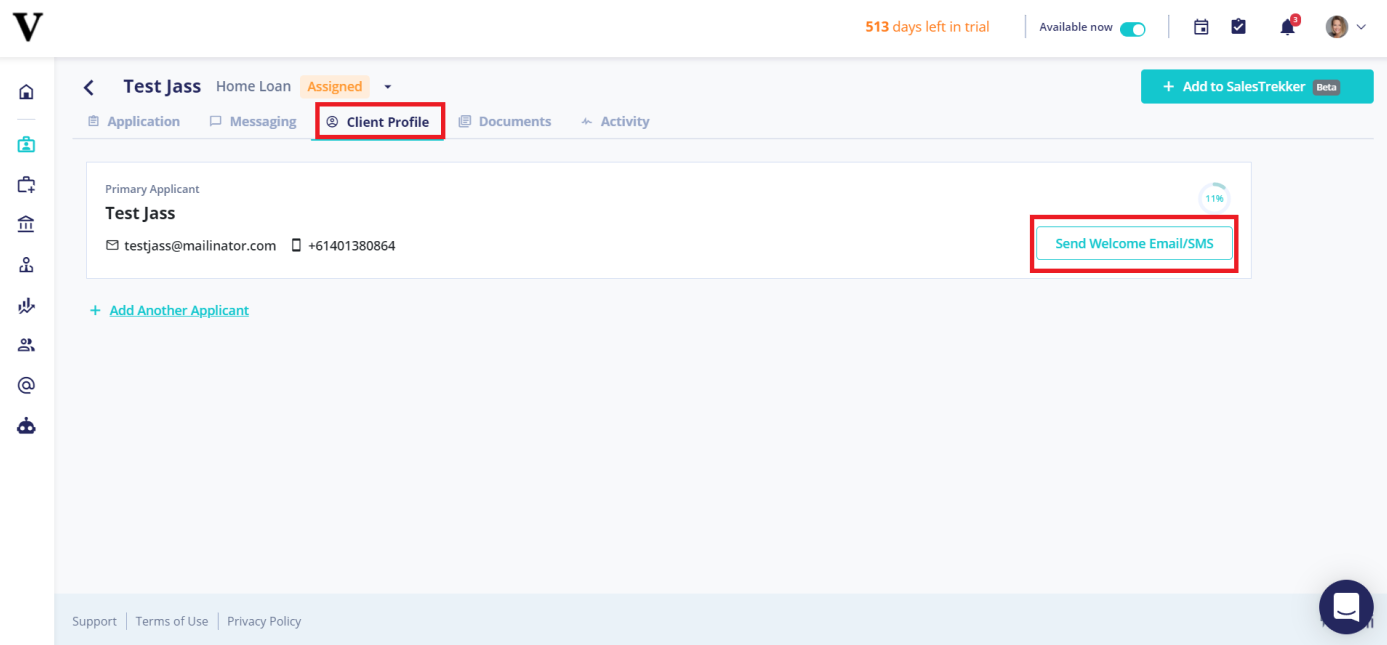 If the icon says 'Resend Welcome Email/SMS' then this means that the email and sms has already been sent to the customer. You can also however over the icon which will tell you when was the Welcome Email/SMS last sent.