You can now pin multiple leads to the top at a time and they will not slip down as you continue to add other leads to your portal. Let's explore how to do this.
Watch this short video tutorial or read our instructions below.
1. First, log in to your broker portal and access the leads section on the left sidebar. Refer to below image.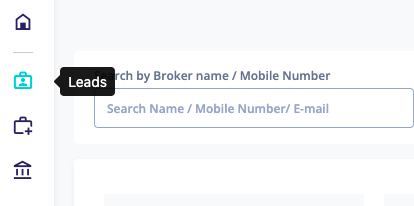 2. Now, on the leads section that opens, find the lead that you want to pin. Look for the three dots menu and hover on top of it. See below image in Kanban view.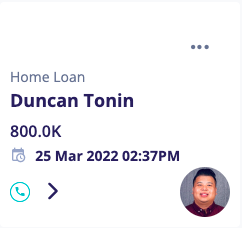 3. Next from the three dots menu, select 'Priority'.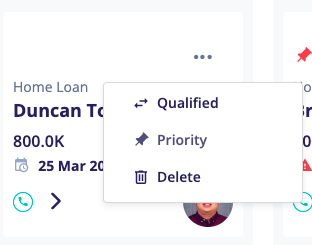 And immediately, the lead is pinned to the top of that stage. Scroll up and the pinned lead will appear there.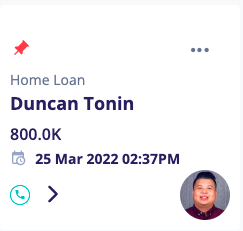 4. To unpin the lead, hover on top of the three dots menu again and click Unpin. See below image.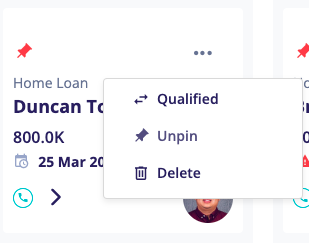 5. In List View, it will look like this.

If you have any questions do not hesitate to reach out to us at support@effi.com.au