Please note that these statistics come straight from the 2021 Generations Survey conducted by the MFAA.
1. State of the market:
There are estimated to be 16,968 mortgage brokers across the country.
Brokers now write 69.5% residential loans (Jan-March 2022)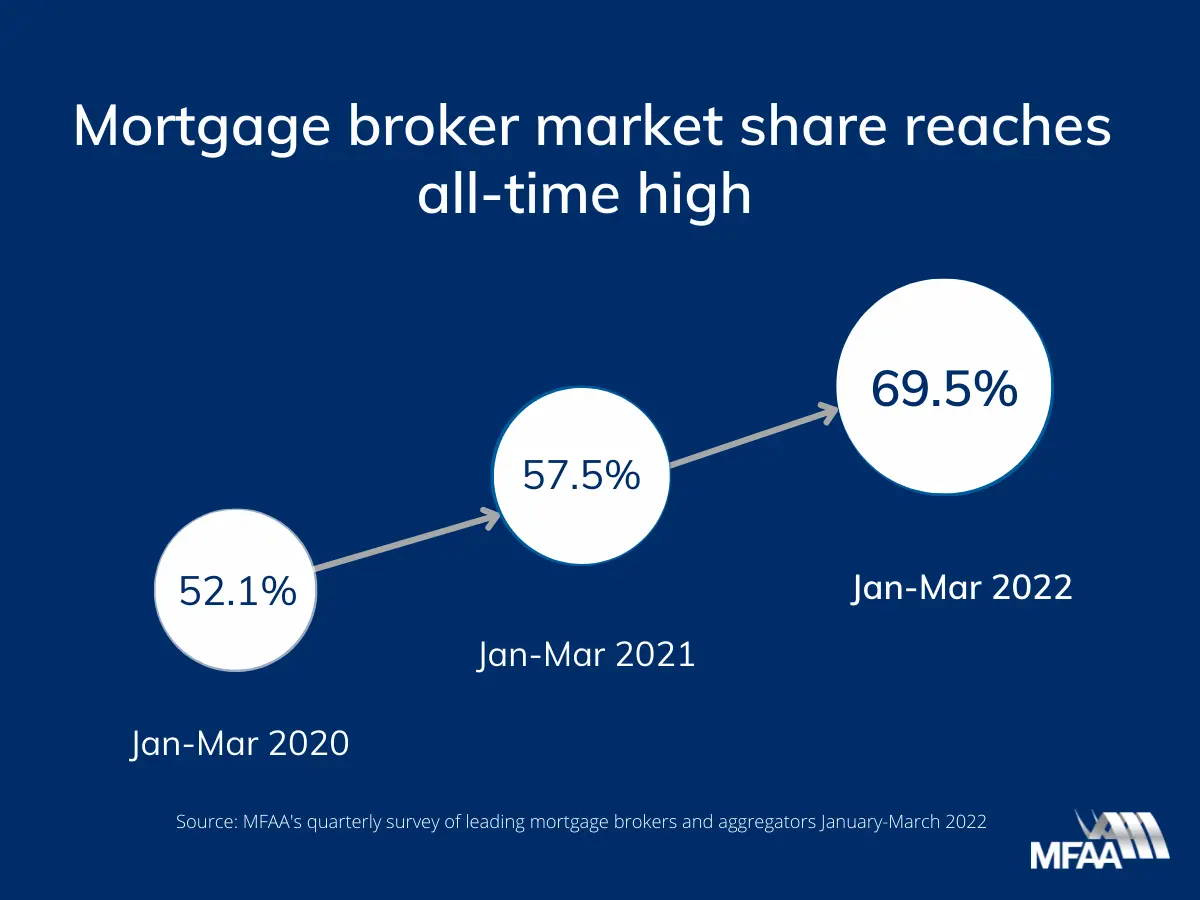 So there's real demand for your service but it's all about the execution!
Here are some of the current problems:
Fragmented systems that double the work
41% of young brokers under 35s think they should set up better initial systems and processes
Repetitive admin tasks taking you away from doing high valued work
40% of brokers under 35s think they should organise their time and workload better
Have a hard time finding a good system that they trust
Brokers have a hard time finding the right person to hand off responsibilities or systems to rely on.
30% wish they have set up better business systems and processes earlier in their career
A list of challenges is also a list of opportunities.
Here are the top challenges brokers face:
Time and workload management
50% (1 in 2) brokers surveyed believed this is the most pressing challenge they faced.
Lead generation and marketing
35% of all brokers surveyed felt that this is a significant challenge for their businesses.
Earning trust, respect and recognition
Trust is the ultimate currency in business. Repeated high-quality customer interactions are the only way to generate trust.
What's making your customers look to your competitors? How to gain a more competitive edge? Are you better, faster and more accessible to people?
Customers demand a faster process and better experience
Brokers in the survey agreed they should spend more time servicing current clients and maintaining their database.
No business is perfect, they all thrive on improvement. Here are top 3 areas brokers think they should start to improve: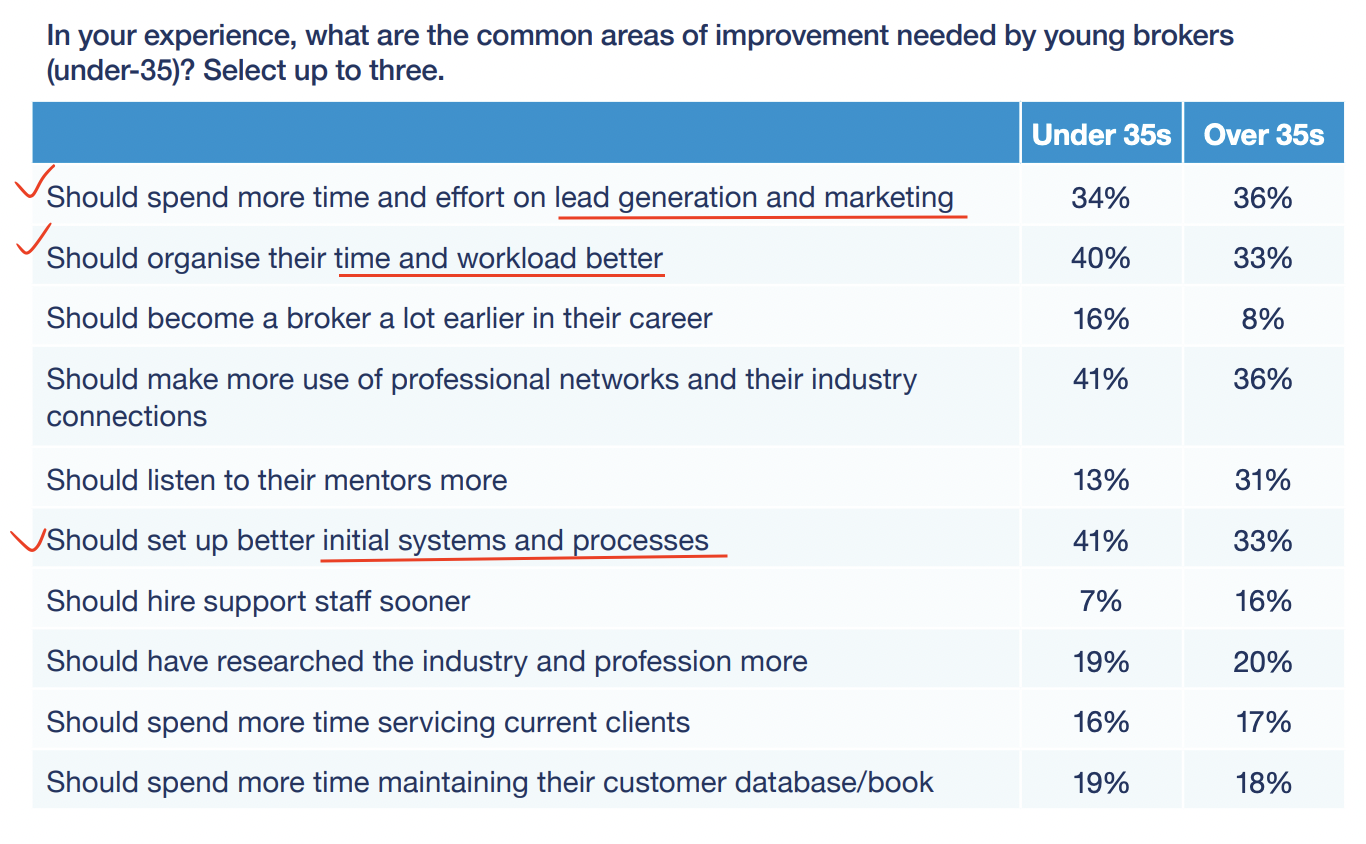 2. What can a good system do for you?
It's hard for you to expand and delegate work to others without changing your system.
A good system with solid tools opens up opportunities from all angles.
Automate repetitive admin tasks. Streamline your workflow to save you time, money and resources

Elevate your brand – helping you keep the right balance between writing loans and marketing your business. Demonstrate the value of your service – showing the work that you want more of to get you the clients that you want more of.

Deliver a smooth and consistent customer experience personalised to each individual customer to improve retention. Automate your communication to deliver exactly what the customers want and when they want it.

Bring together a unified view of your business performance, allowing you to access all the data insights you need.

Build credibility, trust and brand loyalty

Connect your team members so you can move as one.
3. How to get more efficient with your time?
Think outside the box/think long-term. Don't get complacent. You might be busy now but what about next week/month/year?

System-first before ego mentality. Change your underlying systems if you want to achieve different outcomes.

Keep growing and evolving. Be open to experiment with new systems and learn whole new processes.

Upgrade your tech set-up and your productivity as well.

Time is money. Invest in a good system for the value that you will get out of it, especially if it's going to free you time.
If you have any questions or thoughts about Effi, please reach out to our team at support@effi.com.au and we'll do our best to help you.