1) Go to Settings and select Aggregator Configuration.
2) You will now have to click on the blue pen to input the following information:
Nexus Integration User ID this is a CA number (Your email address will not work) and your Password
Nexus Integration API Key
Nexus Integration Token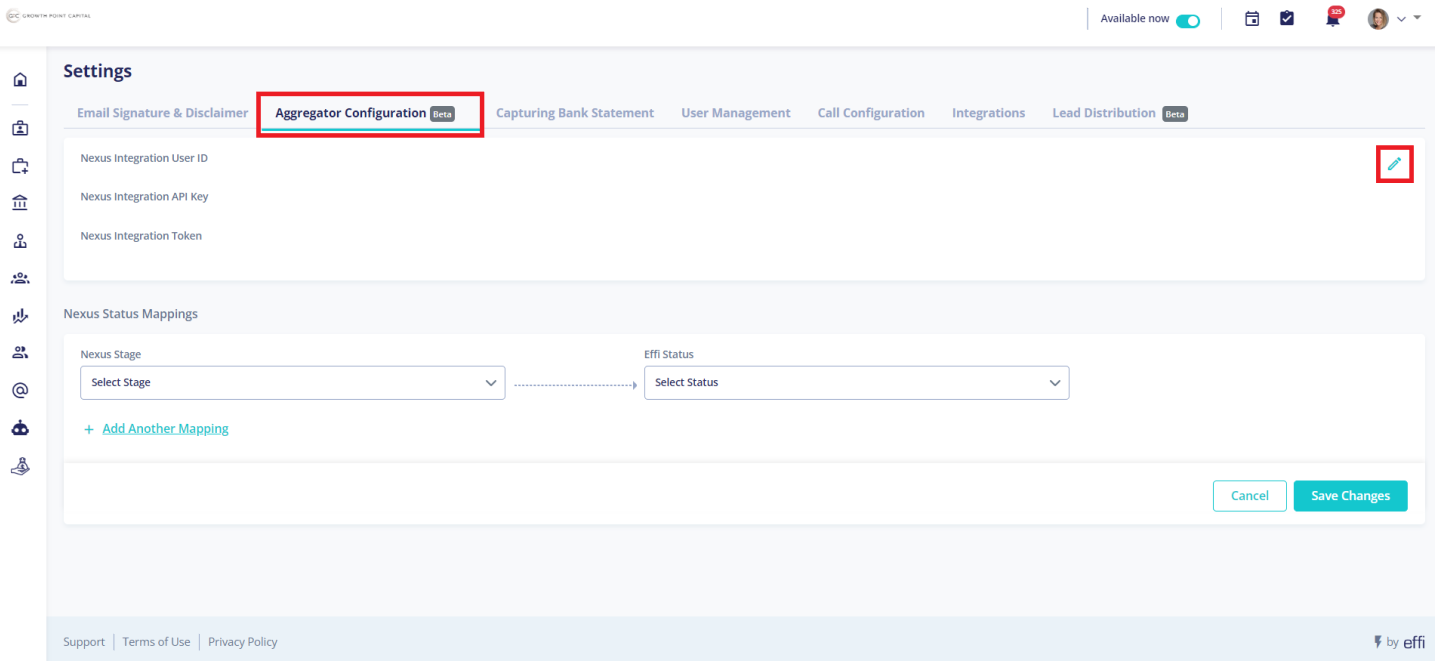 Once all fields have been placed, select save.
Please note the API key and Token can be found within your Nexus system under Admin. On the left hand side there will be integrations, please click on the tab that says "Mercury API" to access your API key. Copy to clipboard and paste into your Effi settings.
3) Once you see the success message, you may now move onto completing the Nexus Status Mappings.

4) The Status Mappings are made to reflect your current processes. For example your Nexus stage may be Client contacts and in Effi it would be New. Once all Status mappings have been completed, select save changes.
If you have any questions about this integration, please drop us a line at support@effi.com.au.