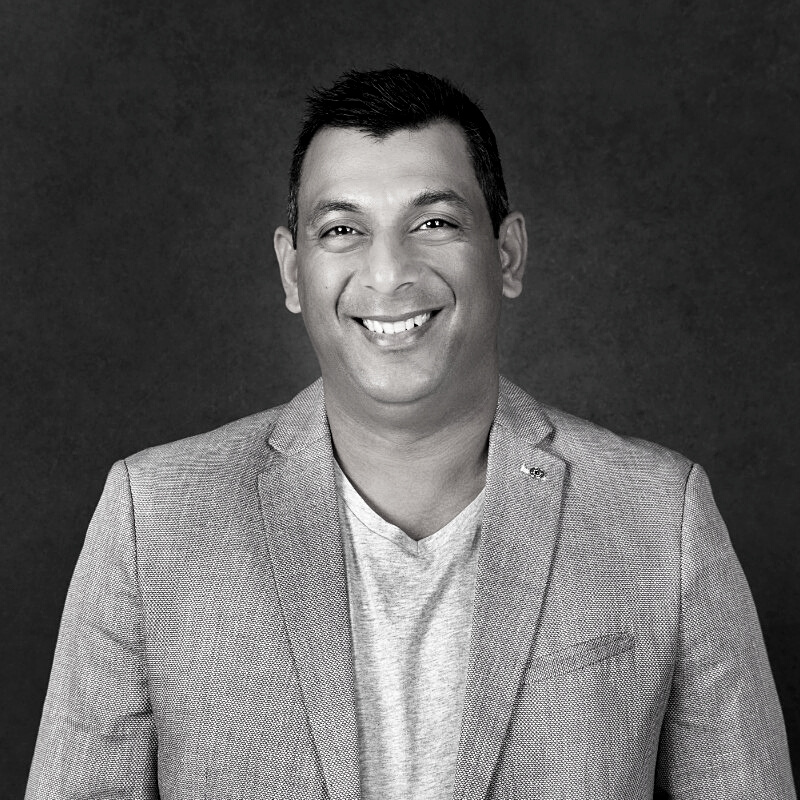 Meet Suvidh Arora. An entrepreneur and trusted adviser who has built the multi-award-winning brokerage, Cinch. We had an intriguing chat with Suvidh to learn more about how he juggles it all – career, family and personal life.
The lives I've lived
Oh gosh, where do I start? Before I came into the mortgage industry, I had worked in investment banking, strategy consulting and education. That led me to work with brands from around the world in Hong Kong, India, the US and the UK.
Having prior knowledge and experience in various roles and industries helps. When I talk to clients, I use the strategies of building wealth and my knowledge from investment banking on how to structure deals. At heart, I am an educator and entrepreneur which allows me to talk to clients at a basic level and break down every detail to them.
What I've learnt from my experience
Those experiences helped me broaden my understanding of what a business leader could be. I just know that I can't build a business with any speed or quality if I've got only myself. I realised that it's about building a diverse team with shared values and complementary competencies. So I made sure to have a core team in place, remove myself from certain aspects of the business and simply do my things well.
Becoming a mortgage broker
We were looking for our own home loan and there wasn't a lot of information available. The people we spoke with were considering us as just another transaction. I thought this could be done better. So I threw myself into it and started my own business. I have never looked back – I love it! A big thing for me was creating a pathway to homeownership for people and offering them the attention and experience they deserve.
The business was born out of wanting to spend more time with my family and to do things on my own terms. My wife travels a lot for her work as a management consultant. So it was almost out of necessity: needing the flexibility of working from home and looking after our kids.
What I do on a regular day
First thing I do is work on any client communication that I may have missed in the last day or so. Then I'll switch off from emails to spend at least 1 hour with my family before my day starts. Things like dropping my girls to school and having coffee with my wife are becoming more and more important to me.
By the time the phone starts ringing at around 8:30 to 9:00 am, I'm ready for the day with 100% assurance that all the backlog is cleared.
From 9am up until 6pm, I try to keep this time to lock into work and get into the flow. I am either in meetings or talking to clients and industry people. I honestly don't know where the entire day disappears. On average, I have 60-70 calls a day. I am always solving a problem for someone, whether for a client, a team member or a referral partner.
In the evenings, my energy usually goes into social and personal time which refreshes me and sets me up for a productive day ahead.
What lights me up
Cricket. Everyone who knows me knows that I am a cricket fanatic. Playing cricket has been so powerful in helping my mental and physical health. I train twice a week and play 2 to 3 games of cricket every week. I wanted to share this with other people as well – help them feel incredible, strong and happy – so I became a coach to a girls' cricket team and a women's cricket team.
What I realised about myself
I like to work all the time. Seriously! People would often say that I need to take a break. But my mind is always working and thinking of the next solution for someone. I don't see it as a bad thing only because I love helping people on their property journeys. I come alive when I am able to deliver fruitful results to my clients. That's the best feeling in the world. It's why I do what I do!
And yes there are challenges. There are times when things get very tricky and I have to work extra hard to find a solution. But the good thing is I always end up finding a solution. I am never held back by those challenges. It's now been more than 5 years since I started the business. Honestly, it feels like yesterday.
What I know for certain
I am a big believer in making things happen for my clients. My clients know that I would never give up on them. I would always keep fighting for the last chance available. And if there's anything that can be done, it will be done. They don't have to worry about it. The golden mantra I've been saying is – Just take care of the clients and the rest follows.
The rule I live by
Business is all about people. My main focus is on looking after people: my clients, team and business partners. People will look after the business. Human capital is the biggest investment anyone can make.
What's next for me
There is a lot to learn about properties and people tend to get quite overwhelmed and don't know who to trust. I've experienced it myself and understand how that can set someone back financially and waste a lot of their energy. I think financial knowledge and sound advice are what people will seek more and more.
So to give everyday Australians a fighting chance in the property game, I have rallied together industry professionals with a passion for educating clients to join my Facebook and WhatsApp groups. This community is a safe space where people can build the perspective and awareness that is required before they buy a home. It's free to join and purely about helping people. You can just come, be yourself and take away whatever you need. No question goes unanswered. No question is a stupid question.
Cultivating a community around our brand is one of the single best things for us. After all, we're all longing for authenticity and connection. The plan is to keep adding value and keep spreading that awareness. Right now we have around 2000 members in total. My goal is to grow it into a 100,000-strong community and continue providing financial knowledge to our members.
My one piece of advice for other brokers
My one piece of advice is to look after your clients well. Never lose sight of what is important – the client and the client experience. Work with people who have that focus too. Enough said.
Follow Suvidh on LinkedIn and join his Facebook community here
You can find more information about Cinch via:
Website: https://www.cinch.loans/
LinkedIn: https://www.linkedin.com/company/cinchloans/