Effi team is actively engaging in discussions with our brokers to introduce upgrades that enhance their experiences on Effi.
Every feature update matters, we'd be remiss not to call them all out. These changes below have been implemented for all Effi users in February.
Let's get into it!
Manual reminder to complete document request
Currently when brokers send a document request they have the ability to set various automated reminders to the client. After sending the document request for the first time, brokers can now resend the request manually with a new button 'Resend Request'.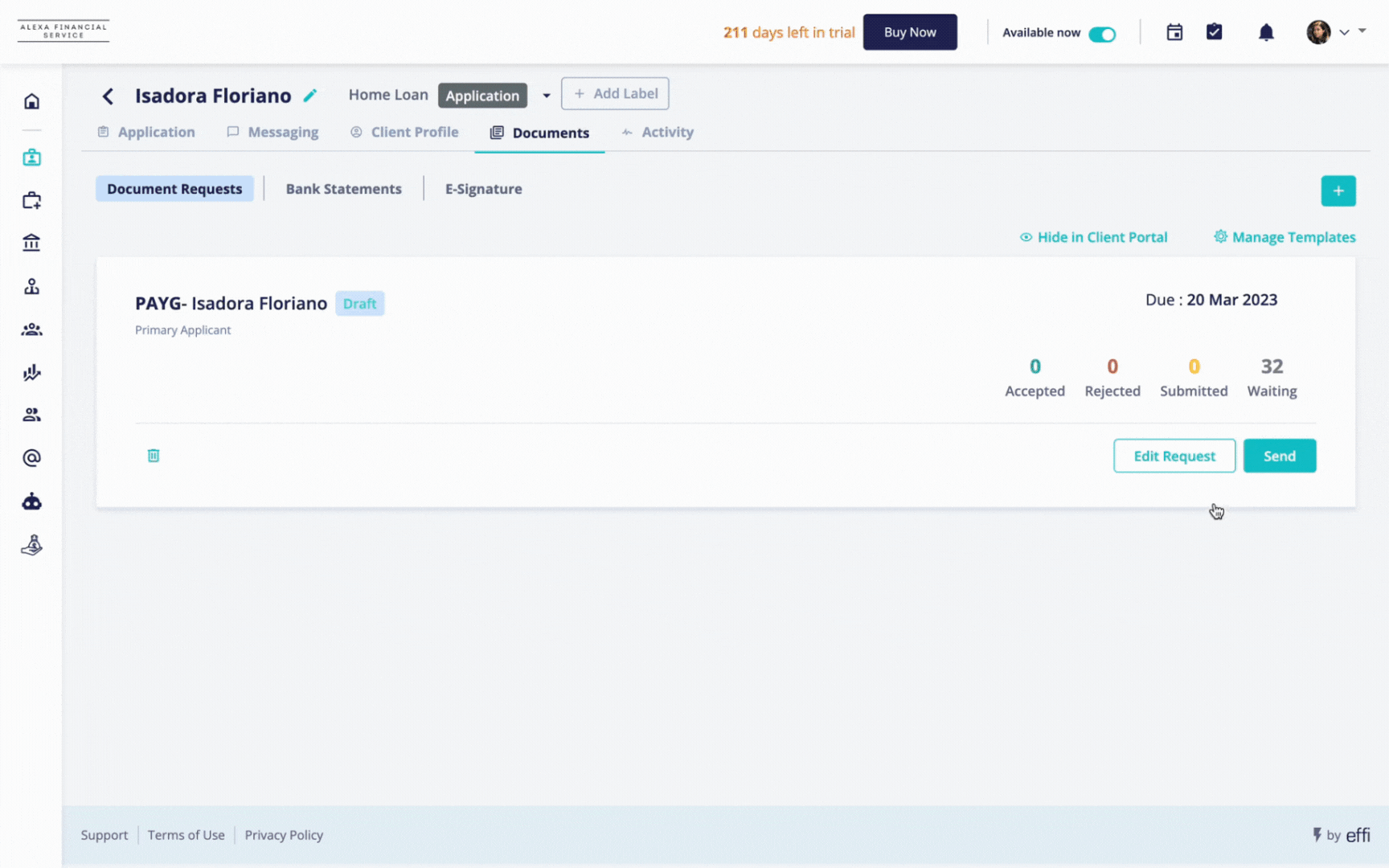 Brokers and sub-brokers can select their own aggregator.
Brokers and sub-brokers will have the business aggregator pre-populated when they first register to the system. Then they can change their own aggregator to another aggregator at anytime from their profile page.
Enable Single Sign On (SSO) with Microsoft on Professional Plan and Enterprise Plan.
Effi now offers access via Microsoft. This means that if you are already logged into your Microsoft account, you will get straight into the Effi portal. No need to enter or even remember passwords. If you are not logged into Microsoft, our login page will prompt you to enter your email and password, and then you will be taken right into the Effi portal. Broker Admin should be able to enforce SSO for their team as well at business level.
We've briefly shared some details for updates in February. Of course, there is much more happening behind the scenes. Our team has introduced a series of customisations and completed various tests on the platform to meet the needs of our enterprise clients as well.
To support the further development of our platform, we constantly ask for our community's input. If you have ideas to improve the platform performance, please do not hesitate to reach out to us at support@effi.com.au
It's becoming clear: Effi is soon to position itself as the smartest mortgage broker platform in the world – take full advantage of it.
Follow us for more updates on LinkedIn and Twitter
Browse helpful resources on our support page
Stay tuned and we'll be back for more updates in the near future!