We're super excited to launch our newest feature, the Loan Structure Tab!
What is it?
We've expanded the lead application home page by adding a new tab called Loan.
Where is it located?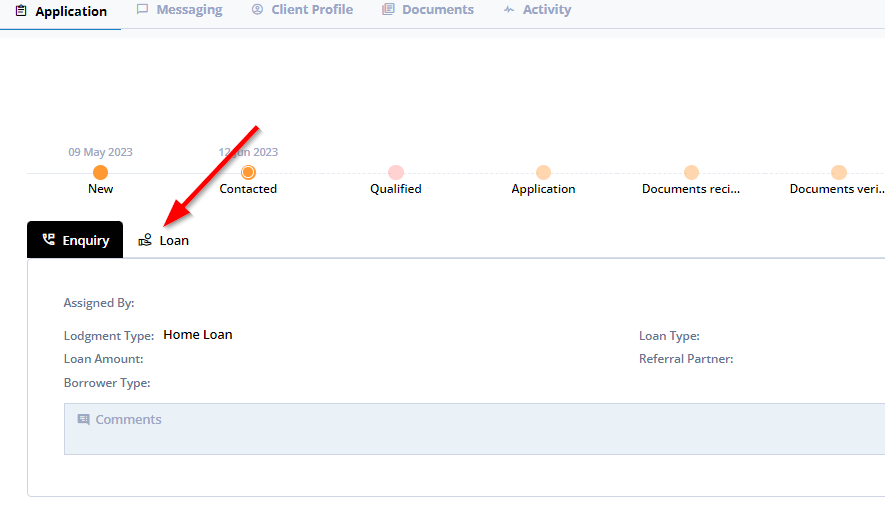 Within this section, you'll be able to capture your client's exact loan specifications at settlement, meaning that you'll have a central source of truth to power your marketing strategies and support your customer reviews.
Editing the fields
Clicking on the highlighted pencil icon will bring up the pop up to start inputting your loan structure.




What can I add?
We think we've covered every field required for the loan.

Here's the finished result!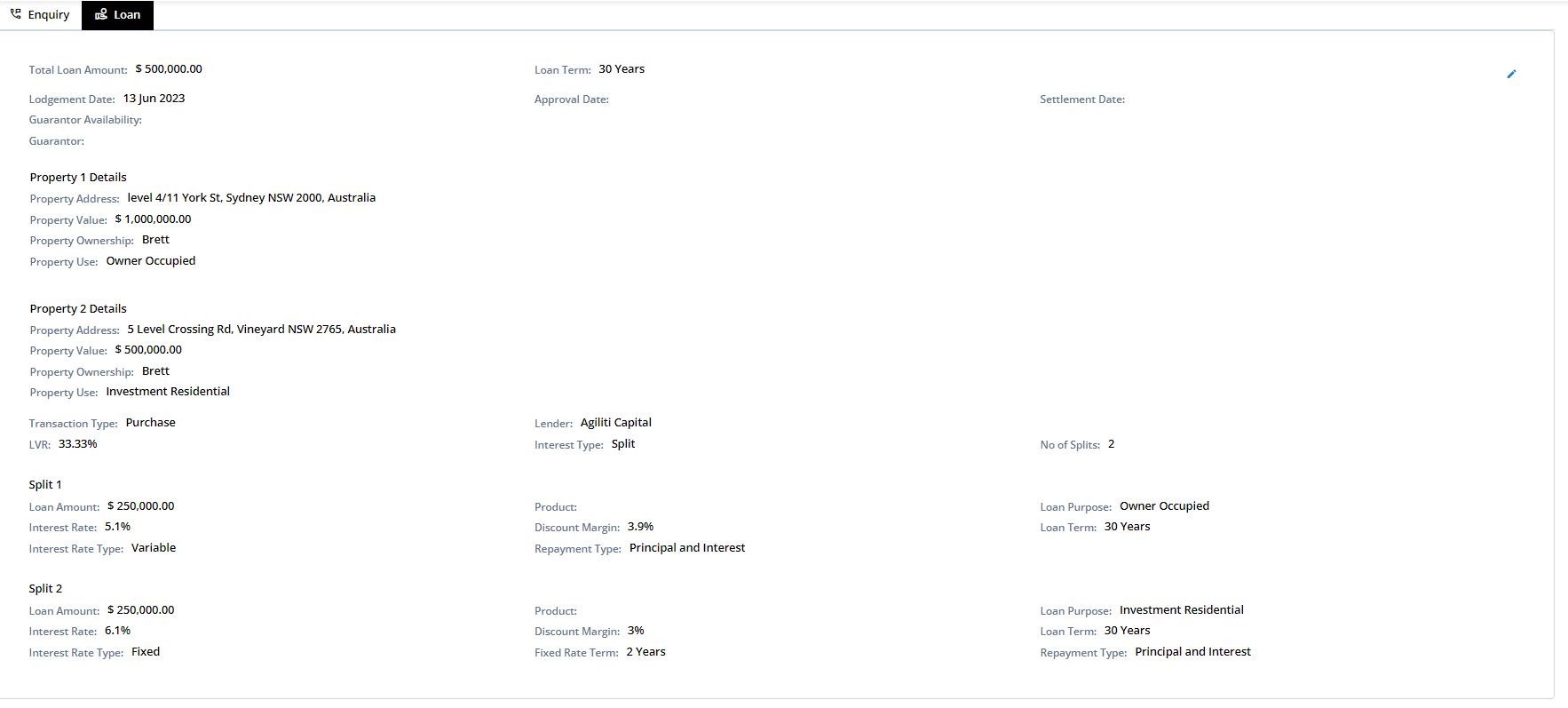 For those with eagle eyes, when you drag the deal card to Approved, or Settled columns, you will have the option then to add in those dates, giving your greater flexibility with your processes and how you wish to use this to communicate structure with your support teams.


Why is it there?
We get loan structure can be complicated with multiple securities and numerous loan splits.
We also get that sometimes your aggregator systems cannot be changed after a certain stage, meaning that your source of truth is sitting in between emails and PDF documents.
Pro Tip #1:
As a broker, if you need to create multiple deals off the back of the first application, you can with ease, simply use our clone function and edit the loan structure details you don't need and move efficiently to the next application!
Pro Tip #2:
Combining this with our reporting, simplifying your customer review process by knowing exactly what the discount margin is, this will allow you to identify and refinance risks, or to create moments of wow-ing your customers with news of an unexpected rate reduction.

Thank you for choosing our platform as your partner in success. If you have any questions or feedback, please don't hesitate to reach out to our customer support team at support@effi.com.au