Effi AI is officially here!
We truly can't contain our excitement to bring this revolutionary tool to mortgage brokers!

How do I enable this?
Under your profile/setting - you'll see the new tab called AI Assistant click into this and toggle switch to on

Next, you'll be able to select your grammar settings, by default we've left the locale option as en-Au for Australian grammar.

Next, you'll be able to select the writing style or tone of voice from the options. Don't worry, you can experiment with each style to find your liking!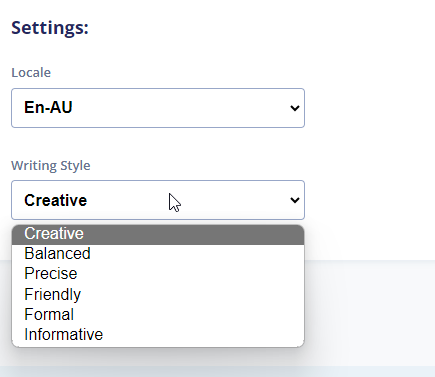 What's next, where is it visible?
In all the text fields in the platform will have the AI button visible.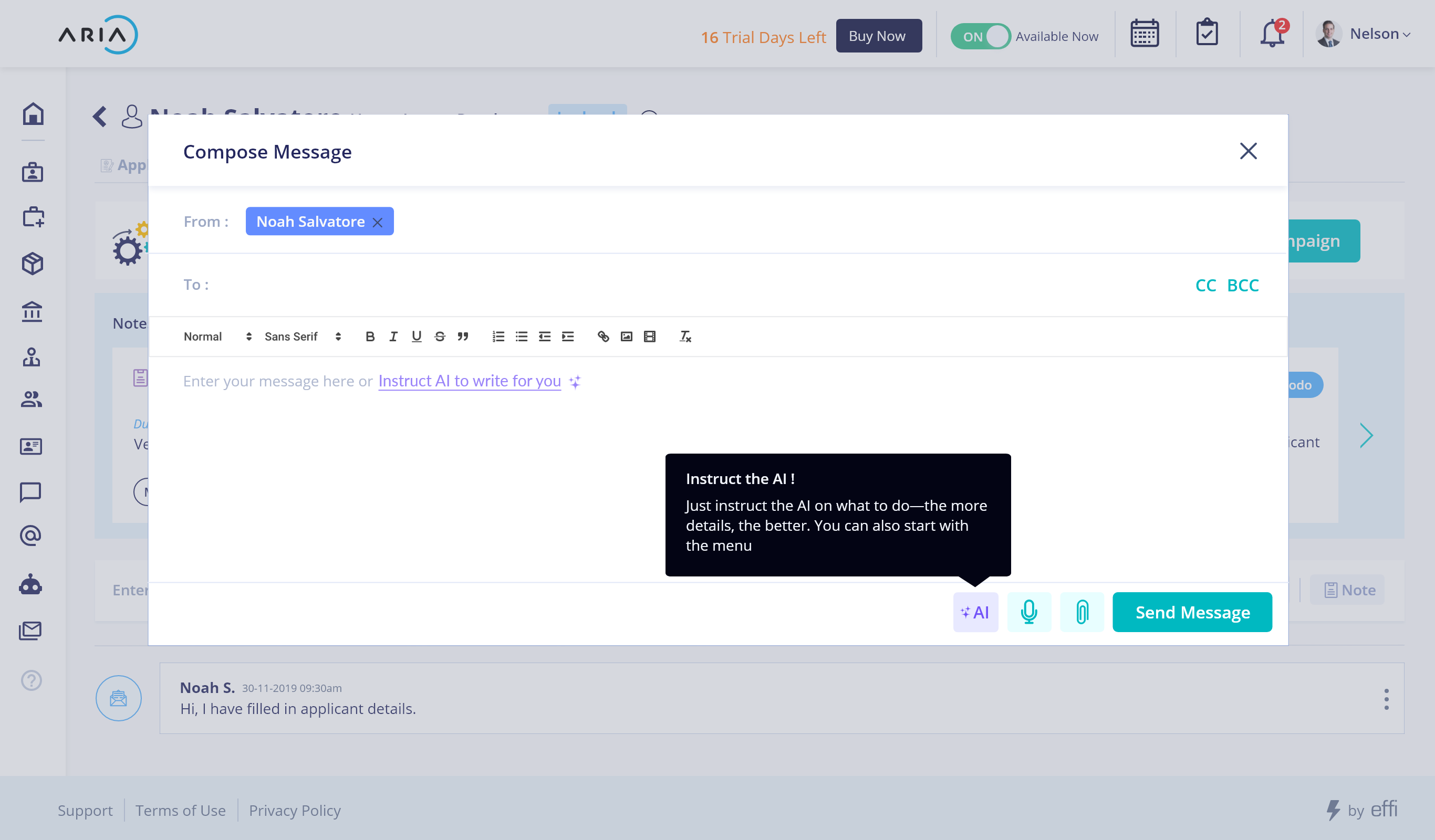 How can this AI help me write better?
Instruct it to Write, Shorten, Lengthen, Improve, Translate, tidying up spelling and grammar.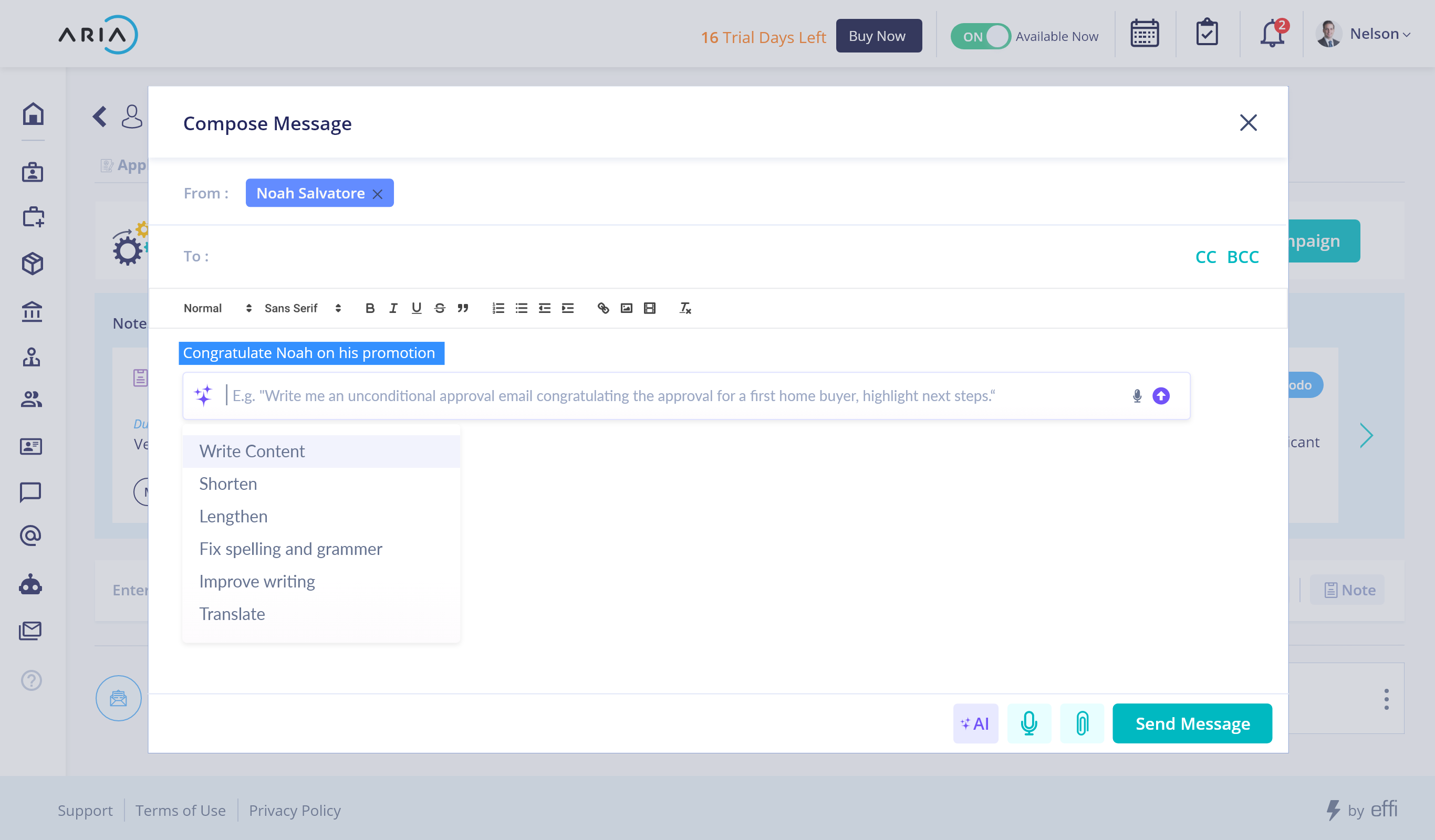 Once the AI has generated your email, you'll have the option to accept or click retry to regenerate the email.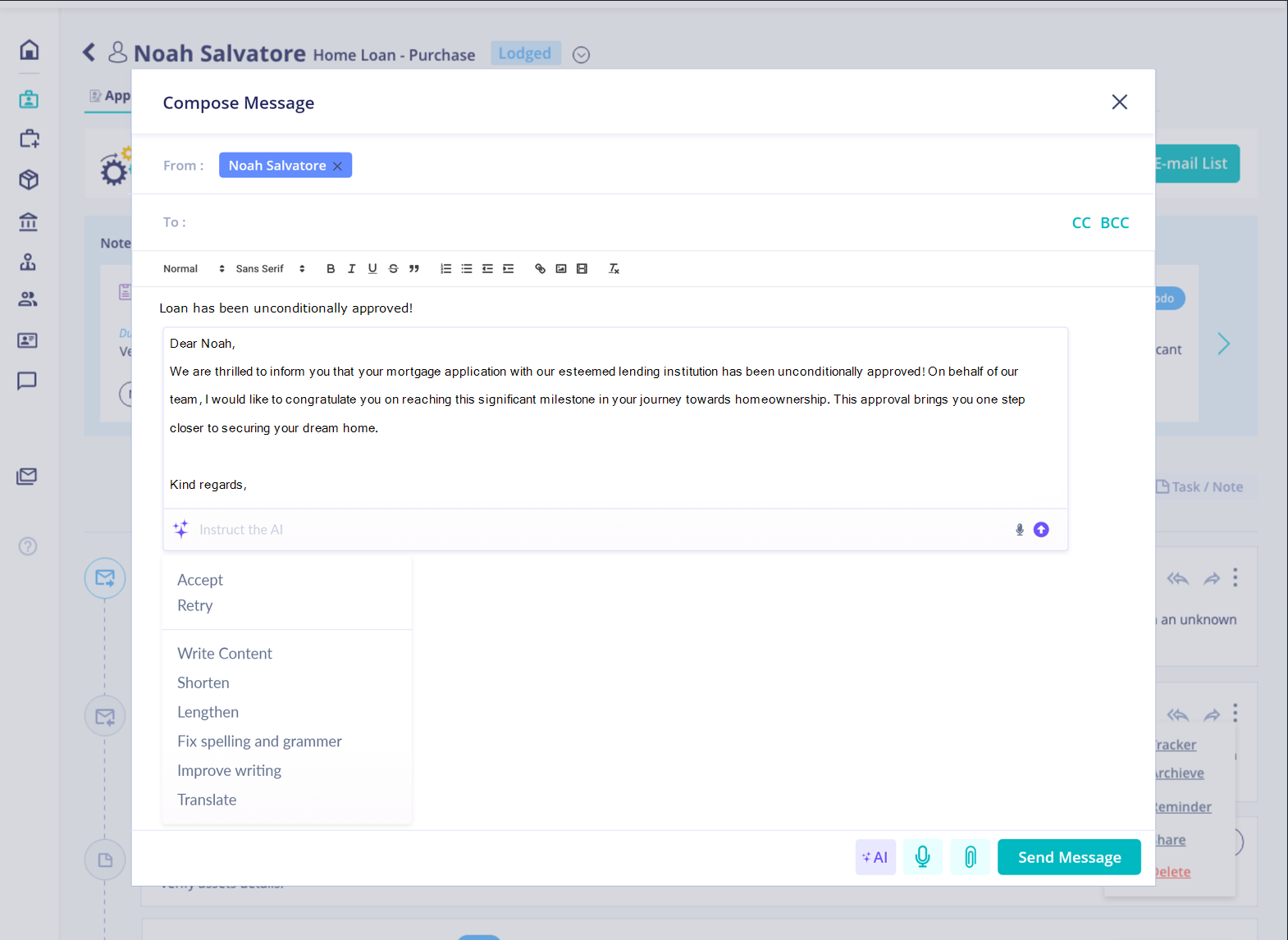 Your communication will never be the same again. We've taught the AI to reference back to your data, your emails and style of communication.
The world's your imagination, break free from the standard templates, and standout with personalisation and exemplary professionalism.

Here are some prompts to get your started:
Write a thank you note at settlement and ask for referrals
Appointment confirmation for pre-approval
Application is pre-approved. please contact me if you have questions when searching for property.
Appointment confirmation for first home buyer at time, date and location.